As 2015 closes, we wanted to take a minute to fill you in on what God has been doing at KIDS Inc. this year! It's been an amazing year. Here's what's been going on:
New Staff
Last winter, Megan joined us as a full-time Administrator. She's a competent organizer, communicator, and planner . . . and a lot of the reason anything gets done around here. We would be lost without her, and are so thankful for her skill and faithfulness!
Then in the summer, Eliza came on as our part-time Elementary Outreach Coordinator. She's been building relationships with local school faculty, running our after-school elementary club, and coordinating an upcoming tutoring program. 
Weekly Program Success
This year has been great for our weekly outreach programs. Friday night Hang Time has been growing, with as many as 80 students showing up for basketball and skateboarding, hanging out with friends, a hot meal, and a safe place where we can show them the love of Jesus. Elementary Club has had about 25-30 students, and our staff and volunteers have been amazing at keeping up with their energy each week! Girls Night has been growing too, with 8-12 girls gathering each week for dinner and a bible study in our volunteers' home. We've loved all of these chances to build consistent relationships with students.
Year End Giving
As always, KIDS Inc. runs on the prayer and financial support of wonderful people like you. Your financial support helps us provide students with resources, run our weekly programs, maintain our facility and staff, and fund special projects and opportunities for students. If you would like contribute to our ministry, the end of the year and the holidays are a great time.
You can give by mailing a check to:
1001 E Palmer St.  Indianapolis, IN 46203
Check Out Our Year End Video!!
For another glimpse into our year, check out this video from some of our activities, and interviews with our students!
New Van
Earlier in the fall, we sent out a request for prayer and support to help replace our run-down van with a better so that we can reliably give our students transportation, especially during the winter. Last week, thanks to the generous support of our donors, we were able to purchase a new van! We are so excited and thankful for your help in this next step.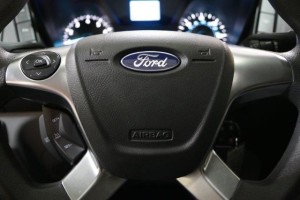 Summer Camp
We took two groups of students to camp this summer – elementary-aged students to Camp Indy for a week of day camp, and middle/high school students to Camp Allendale. Camp is always an important time for building relationships with students, and we loved the chance to spend a whole week with these young people and get to know them, have adventures together, and share the love of God.