It's been an amazing year at KIDS Inc! As the year comes to an end, we wanted to take a minute to recap and remember all that God has done. Here are some highlights:
In April, we hired Hannah as our new administrator. She rocks our socks off. She is gifted and faithful, has great ideas, and is an enduring source of joy to us and our students.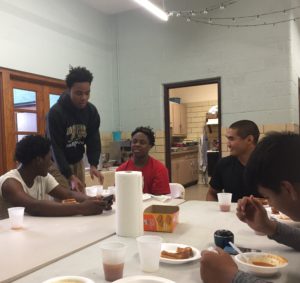 Around the same time, some of our volunteer team members stepped up and started hosting Guys' Night, a smaller group time for 7-12th grade boys to hang out together, enjoy food, and learn about God. We've seen a consistent turn-out, and have loved watching our students grow more comfortable together and open up.
In June, we hosted SpringHill at KIDS Inc — a week-long day camp for K-6th graders led by a fantastic team who showed up in our space and loved our students like crazy. We hosted 93 students, saw 40 commit to Christ, and even more excited to grow in relationship with God. We can't wait to partner with SpringHill again next summer!
In addition, we've welcomed ten new weekly volunteer team members in 2017, who have been integral to keeping our programs going throughout the year. We are so thankful for their initiative and faithfulness!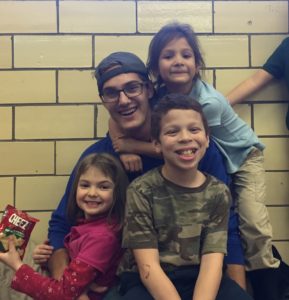 Running alongside all that is new this year, we've also continued our existing programs — Teen Night has hosted around 460 total students over the course of this year, E-Club has hosted around 110 different students, we took 20 students to Camp Allendale, our robotics team is climbing the world ranks, we've visited students in schools, and have continued a tutoring program at SENSE Charter School.
We are incredibly grateful for the consistent support of all our volunteers, donors, and community partners, and we can't wait to see what God does in 2018!