SCHOOL YEAR RECAP
As the school year comes to a close, we want to give you a quick breakdown of our programs and how KIDS Inc. has grown this school year!
Teen Night: As the season changes, we have seen an increase in attendance on Friday nights. We have continued to build relationships with our consistent students, and have loved meeting many new students. We look forward to seeing how God impacts students through Teen Night this summer.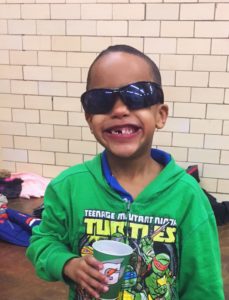 Elementary Club: We have just two weeks of Club left before summer break. This school year, around 50 students have attended the program each week. We've distributed over 20 Bibles, and are excited to see the Lord's love begin transforming these young lives.
School Visits at SENSE: We visit SENSE Charter School weekly to sit with K-8th grade students during their lunch period. This provides meaningful access to students involved in both Teen Night and Elementary Club. Through this consistency we have strengthened existing relationships and developed new ones.
School Visits at Emmerich Manuel: This school year, along with visiting students during lunch, two support groups have met regularly. We held a weekly teen Dads' support group and partnered with the school social worker for a grief support group that will start back up again next fall.
Guys' Night: Several students have been requesting a time for guys similar to our Girls' Night program. Our awesome Team Members responded to this request and started Guys' Night, which meets every other Saturday. This has been a successful and valuable addition to KIDS Inc.!
Girls' Night: We currently have around 10 middle & high school girls involved in this program. We've created a family culture, that provides the opportunity for more intentional conversations. Each week, we share a meal (often prepared by students), and engage in a Bible study and fun activity.
SUMMER PLANS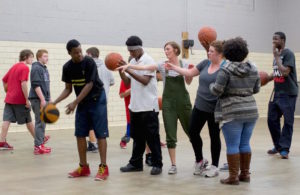 As we look toward summer, we are gearing up for both SpringHill Day Camp and Camp Allendale. Camp is often the most spiritually impactful experience of the entire year. If you would like to provide for tangible Camp needs, please check out our Amazon wishlist. Although we are moving forward in faith, we still have many unsponsored students for both camps. If you are willing and able to help financially, you can donate through our donate tab.
Thanks for making this school year one to celebrate!