It's Giving Tuesday!
We hope you had a great Thanksgiving. As we get into the holiday season, we wanted to share some ways you can help KIDS Inc. thrive this Christmas and into the coming year. We're amazed by all that God has done in 2016, and we look forward to what He will continue to do. Here's what we've got coming up…
Christmas Parties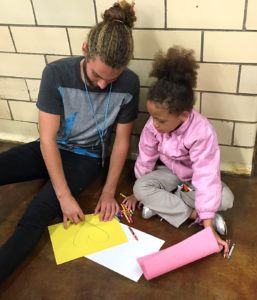 Some generous friends are helping us put on a party for our 50+ Elementary Club students! Help us give our students a special time, show them the love of Jesus, and send them home with some food to keep their families going over the holidays. In addition, our Girls' Night volunteers are putting on a party for our middle school and high school girls. Our girls' ministry has been seeing great growth lately, and we'd like to show our love for them with food, activities, and a thoughtful gift for each student.

Weekly Program Operation
We currently host KIDS Inc. programs four days a week, in addition to working in schools and elsewhere. Each of these costs money. We provide food at every program, and also need supplies for our activities like sports and crafts. Help us keep providing a safe space for our students to have fun and experience the love of God.
Staff and Volunteer Support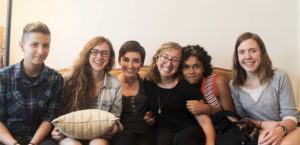 KIDS Inc. would not be able to function without volunteers. Our volunteers show up, invest in our students, plan activities, and keep this work going. Help us show our gratitude for all they have done this year. At the same time, we might not have a large staff, but this work is what we do for a living and it runs on donations. Help us provide for our staff's needs and show our appreciation this Christmas, so that we can keep bringing hope and life-changing relationships to students in the name of Jesus.
Summer Camp 2017
Summer may seem a million miles away, but taking students to camp is one of the highlights of our year. Our students love camp, and it provides a focused time with them unlike anything we get during the rest of the year. Help put on another summer of fun and impact by contributing to taking our students to camp.
Thank you!
After a weekend of considering all that we have, we invite you to extend that gratitude to help others thrive. if you are interested in contributing to KIDS Inc. this Giving Tuesday, check out our "donate" tab. KIDS Inc. runs on your prayer, time invested, and generous gifts. We recognize that and are humbled by all you do. Thanks for being part of this work.